ICANN78 Annual General Meeting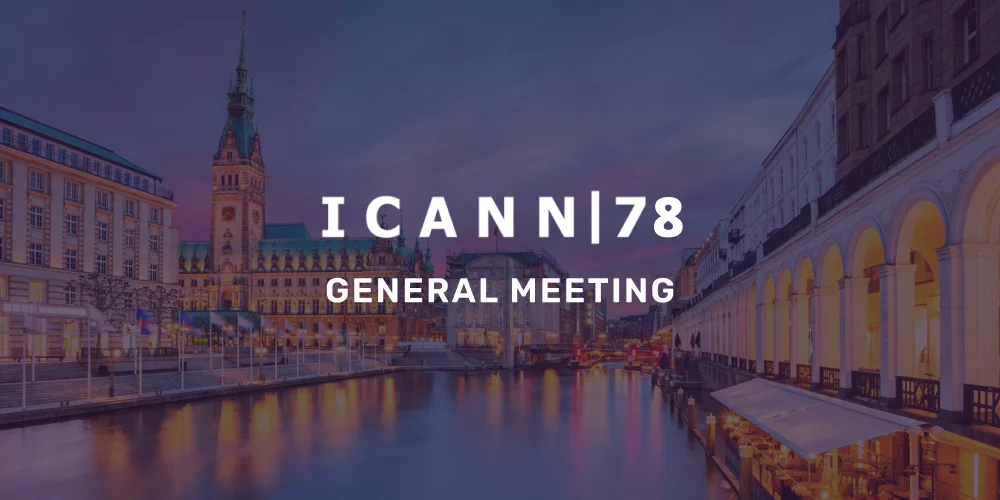 On October 21-26, 2023, it.com Domains joined the ICANN78 Annual General Meeting in Hamburg, Germany, to participate in a signature event for the domain industry.
Internet Corporation for Assigned Names and Numbers (ICANN) has held its annual 78th Public Meeting in Hamburg, Germany. At this week-long meeting, ICANN was also celebrating 25 years of ensuring a unified and secure Internet.
The it.com Domains team came to the event at large. Our founder and CEO Andrey Insarov, Joseph Alagna (Director of Sales), Rolandas Japertas (Business Development Manager), Munir Badr (advisor) and Tess Diaz (Senior Channel Development Manager), represented the company at the event amongst thousands of attendees from all over the world.
"ICANN annual meetings are always a great place for us to nurture relationships and to meet new registrars," says Joe Alagna, Director of sales at it.com Domains. "We wanted all our registrars to know that we had explored the best ways for them to increase sales in the last quarter of 2023."
"Those are the best terms we have offered for registrars since we started our general availability in February 2023, and they were really excited about taking advantage of it. We're really excited about this accomplishment." he added. "All of our relationships are long-term, and it was another step for us to engage the registrars and get their customers onboard with it.com Domains products."
ICANN Public Meetings are a central part of ICANN's multistakeholder model, and provide a venue for progressing policy work, conducting outreach, exchanging best practices, negotiating business deals, and interacting with members of the ICANN community, Board, and organisation.